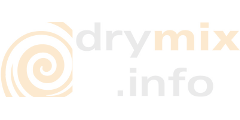 Drymix Mortar Yearbook 2019
Product Description:
Special Subscription offer: 21,40 Euro incl German VAT and Shipping Globally
Expert Articles on drymix mortar topics; Published on Occasion of The 7th International Drymix Mortar Conference idmmc7, on March 18, 2019 in Nürnberg,Germany. It will accompany all drymix.info, MEDMA or SEADMA events in 2019.
ISBN 978-3-9816240-8-3
Please note: make sure that your postal address is complete; name your section or office if necessary to receive your copy properly.
Look for similar items
Content: BTW Plant Solutions on Modular Mixing Plants | Dr. M. Monz, S. Mickmann of Poraver on Insulation Renders | Valérie Audiau of Actemium on Turnkey Mortar Plants | Dr. R. Zurbriggen et al of Akzo Nobel/Elotex on Tg and MFFT | BHS Sonthofen on Twin Shaft Mortar Mixers | M. Monaco and Dr. S. Carrà on Chemometrics in Mortar Development | IBAU Hamburg and Haver & Boecker on their Sunstate Cement Australia Project