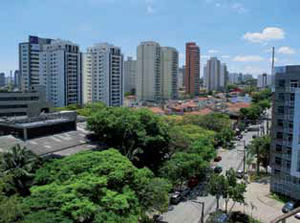 ladmmc six, São Paulo, 07. November 2019 (Admission Mortar Manufacturers)
Product Description:
Admission for Mortar Manufacturers only * to Iadmmc six in São Paulo, 07. November 2019
* admission applies only to mortar manufacturers, explicitly not for distributors of raw materials, raw material suppliers or sponsors own staff.
ADMISSION FARE is our reduced fare (./. 30 €) for online payment
The fullday conference features presentations by invited national and international experts as well as an Industry Showcase section for the information of the delegates. Admission includes access to all lectures, the Industry Showcase, the coffee breaks and the business lunch. Also included: list of delegates, conference materials. Accommodation, parking and transport to and from conference are not included. Paid admissions are non-refundable unless the conference is being cancelled for whatever reason. In this case, 90% will be refunded. Simultaneous translation to/from Portuguese to/from English is provided for all delegates.