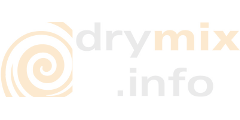 8th International Drymix Mortar Conference idmmc8 , admission for mortar manufacturers
Product Description:
8th International Drymix Mortar Conference, idmmc 8, München, 4th October 2021, admission for Mortar Manufacturers *
* valid for drymix mortar manufacturers only. Not applicable for raw material suppliers or distributors.
idmmc8 takes place in Munich, Germany, on Monday, 4. October 2021 at Sugar Mountain (former Katzenberger Beton), Helfenrieder Strasse, 81379 München
The 8th International Drymix Mortar Conference idmmc8 takes place physically in Munich on 4. October 2021! Plus: we have found a splendid location which even excels over Ofenwerk in Nürnberg: we will host idmmc8 at the former Katzenberger precast concrete plant. Post-industrial flair in an 18 m high hall in Munich-Obersendling. These premises are spacious enough (2.400 sq. m.) to keep distance, almost like outside. We have a wonderful program and full support by Blackburn Chemicals, BYK, Caltra, Calucem, Dow, Ecocem, Evonik, Haver&Boecker, Imerys, Omya, Organik Kimya, Pagel Spezialbeton, Schleibinger TUM and Wacker Chemie. Prof.