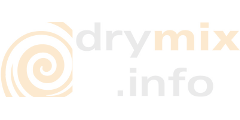 Expired Event: 3rd Mortar Convention WEST Session: Admission for Mortar Manufacturers
Product Description:
Admission fare for watching Sessions of past 3rd Mortar Convention (Live Online Event) on 07. May 2020 for Mortar Manufacturers
(Not valid for suppliers or distributors)
drymix.info invites to the 3rd Mortar Convention taking place on May 7, 2020 as LIVE EVENT ONLINE
drymix.info is proud to present its 3rd Mortar-Convention (Live Event Online) on May 7, 2020 from 15:00 to 21:30 CEST ; Toronto Time (EST): 9 am to 3.30 pm
Our program will feature almost all scheduled lecturers of admmc7 and even more. Instead of having the local restriction to northern America, we are now staging an international event, we already have registrations from Australia, South Africa, the Middle East and India (apart from those from Europe and the US! This is an amazing chance for our industry to meet virtually for an exchange of ideas and for the preparation of the time after Corona. The 3rd Mortar-Convention will feature about 25 lectures by drymix mortar experts. It will be available online for paying delegates only.